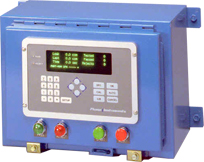 Air Leak Testing: VIC Leak Detection .
Simple. Fast. Easy. Leak and flow restriction testing technology from VIC Leak Detection gets accurate, reliable results - everytime.
The Air Leak Testing division of VIC Leak Detection, the world leader in leak detection technology, specializes in leak and flow restriction testing that streamlines the leak detection process while increasing manufacturing productivity. Each Air Leak Testing instrument contains patented, ultra-fast-response thermal mass flow meter that is optimized to perform with a very low pressure. This makes our mass flow technique ideally suited for high-throughput leak test applications.
Applications:
Brake calipers
Air brake components and systems
Castings: aluminum, steel, magnesium
Exhaust Systems: mufflers, catalytic converters, Y-pipes, assemblies, etc.
Medical components: catheters, syringes, etc.
Radiators
Oil Coolers
Faucets
Gearboxes, gear housings
Connectors: fuel line, oil cooler, etc.
Refrigerator water and ice dispensers
Air operated nailer guns
Complete engine cavities
Air conditioning and heating components: evaporators, heater cores
Valves
Copier toner cartridges
Burial caskets
Oil pumps
Cylinder heads
Fuel system components
Interested in this product? Click Here for more information