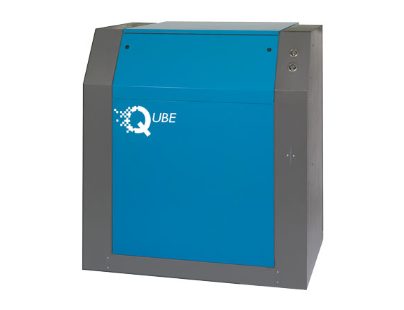 Qube Blower Packages

Featuring the Qx blower, Qube™ is the perfect, quiet solution for major industries including pneumatic conveying, wastewater aeration, plastics, cement and more.

Features:
Maintenance friendly noise enclosure with easy access including:
• Quiet operation
• Spark-proof composite cooling fan
• Instrument panel
• Oil drain/level gauge accessible from front for easy oil change
• Mounting base includes integral fork truck pockets for easy transportation and positioning
• Automatic V-belt tensioning with belt replacement indicator
• Factory assembled and factory warranted includingElectric motor
• Discharge check valve
• Relief valve
• Process gauges
• Flow range: 90 - 1600 CFM (153-2718 m³/h)
• Pressure range: up to 18 PSIG (1.24 bar g)
• Vacuum range: up to 17 Hg (575 mbar g)
• Optional accessories and controls available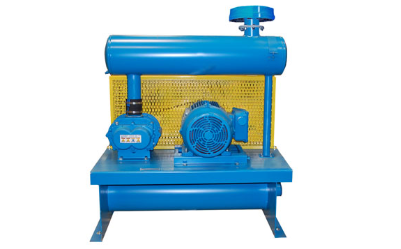 MPAK is value-engineered to meet specific applications and designed for simple installation. Open and enclosed blower package configurations provide flow from 250 to 1985 CFM, pressure from 5 to 15 PSI, and vacuum from 12" to 17" Hg. MPAK packages are sized with air blowers and backed by Tuthill's premium customer service.

Engineered with options. Get maximum performance, extreme reliability and cost efficiencies by sizing M-D Pneumatics air blowers to your application: CP Series, PD Plus, or Qx.
Cost effective. Each MPAK is accurately sized to your application specifications. The most flexible, hassle-free design.
Maintenance friendly design. Both open and enclosed packages allow easy access to components. Enclosed design features clear-view window to keep a close check on blower oil levels.
Easy to operate. Standard gauges measure pressure, temperature, and filter life.
Ready to go. MPAK packages are factory assembled and require minimal training at start up.
Easy to move. Mounting base includes integral fork truck pockets for easy transportation and positioning.
Retrofittable. Field retrofittable enclosure option available.

PneuPak is a dependable and economical low pressure (up to 18 PSIG [1.24 bar g] or 16" Hg [-540 mbar g] vacuum) air source for many industrial and municipal applications such as pneumatic conveying of bulk powder or seed, fluidization/agitation of bulk powders, wastewater aeration, milking of dairy cattle and motive force for vacuum exhausting and cleaning systems.

Features

• Mounting base with integral silencer
• Silencers without acoustic packing for applications where use of fiber packing is not needed or not practical
• Maintenance friendly
• Factory assembled & factory warranted
• Flow range: 6 - 1494 CFM (10 - 2540 m³/h)
• Pressure range: up to 18 PSIG (1.24 bar g)
• Vacuum range: up to 16 Hg (540 mbar g)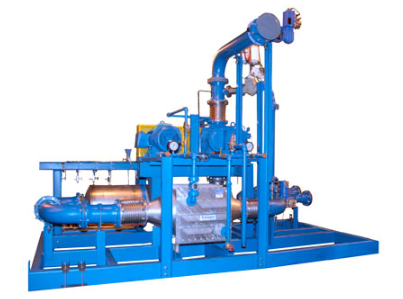 Custom Engineered Blower Packages

For special applications requiring Engineered Blower Packages, we can design and manufacture specifically to your requirements. Blower design, materials of construction, seals, and accessories can be selected to ensure performance to meet all operating conditions of your application.

Testing, certification and non-destructive examination (NDE) of materials are all available, as well as custom design of the blower or vacuum booster.
Tuthill can supply custom packages with two-stage blowers, high vacuum boosters, special lubrication systems, liquid injection systems, plus much more.

Because we design, engineer and build our own blower packages, we warranty the entire package, including its components.