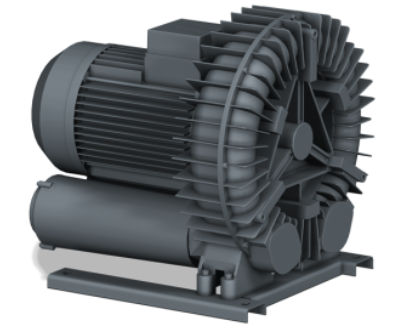 SAMOS Side Channel Blowers
SAMOS side channel blowers are the ideal choice for all applications, where a pulsation-free volume flow is required. They can be used to generate vacuum and overpressure.

These side channel blowers are available as single- and two-stage versions. Their die-cast aluminum or cast-iron construction makes them very robust.

SAMOS side channel blowers have a dynamically balanced impeller made of aluminum alloy. Thus, they generate very low vibration and noise levels.

The large variety of sizes gives you the opportunity to choose the perfect SAMOS for any application, both technically and economically. An extensive range of accessories completes the portfolio.