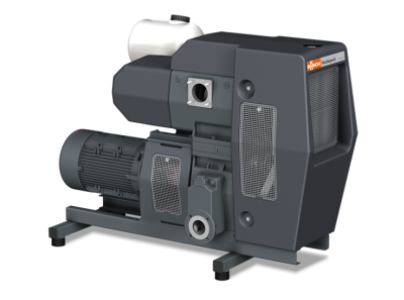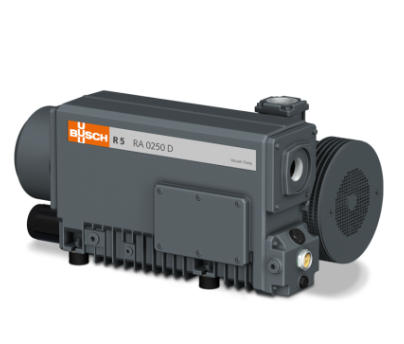 R5 Oil-Lubricated Rotary Vane Vacuum Pumps
Ultimate pressure: 0.075 - 15 Torr
Pumping speed 60 Hz: 2.8 - 1060 ACFM
With the invention of the R5 oil-lubricated rotary vane vacuum pump, Dr.-Ing. Karl Busch has revolutionized food packaging. And today, Busch Vacuum Solutions is the market leader in vacuum packaging.
However, the R5 is not limited to this application but represents the industry standard for a wide range of applications. Every day, over 3 million R5 vacuum pumps are in operation around the globe.
In the course of over 50 years, Busch Vacuum Solutions has continuously developed and optimized rotary vane technology. Always with a strong focus on energy efficiency.
Throughout the industry, the R5 is known for its robustness and reliability. You can always rely on the R5 – whether used intermittently or around the clock.
A wide range of sizes, design options and accessories ensures that the R5 is the perfect match for many processes.
Maintenance can easily be carried out by the operator. Apart from changing oil and filters at regular service intervals, no further maintenance is required.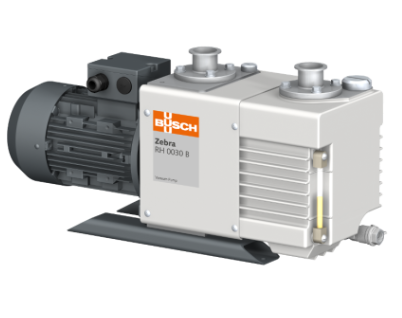 HUCKEPACK Once-Through Oil-Lubricated Rotary Vane Vacuum Pumps
Ultimate pressure: 0.375Torr
Pumping speed 60 Hz: 112-447 ACFM
Huckepack are powerful once-through oil-lubricated rotary vane vacuum pumps with two-stage compression. These pumps are perfectly suited to the handling of solvents and condensable gases due to their high water vapour tolerance. They are ideal for harsh applications.
Environmentally safe
No contact between cooling water and pumped gas, therefore no wastewater contamination occurs. Noise is kept to a minimum as is energy consumption.
Easy to service
These pumps are designed in modular form with motors to IE2 standard. The stages can be exchanged very quickly, minimizing downtime.
ZEBRA Two-Stage Oil-Lubricated Rotary Vane Vacuum Pumps
Ultimate pressure: 6.7·10 -3 hPa (mbar)
Pumping speed: 3.5 - 108 m³/h

Zebra is Busch Vacuum Systems' series of two-stage rotary vane vacuum pumps for medium vacuum. This proven technology is also available for higher vacuum levels.

Application-orientated
Zebra vacuum pumps are distinguished by high pumping speeds even in low-pressure ranges and therefore quick pump-down times. The two-stage compression with circulating oil lubrication achieves ultimate end pressures of 6.7·10-3 hPa (mbar).

Service-friendly
It is not necessary to perform any regular maintenance other than changing the oil at the usual service intervals. Small flange connections allow simple and fast integration into the process.